• cbd • cbd for travel • summer travel • travel • zen drops • zen frenz
Here at Zen Frenz, we have noticed the struggles many dog owners face in their day to day lives when they have to leave their pup at home. And these struggles are even more significant when leaving your pup alone for an extended period of time when traveling. Traveling is an exciting experience, but it can also inspire some separation anxiety for both you and your dog. Anytime you leave for an extended amount of time, it's important that you make arrangements to have your pet cared for. You can make the transition easier for everyone with a little planning....
---
• beach • summer travel • travel • traveling with cbd products • traveling with pets
Ready to get away this summer? Not wanting to check your dog into a daycare? Well we have got you covered with some of our favorite places to take your dog on.   Nothing is more relaxing than taking a nice stroll along the beach or explore incredible trails. So why not take your pup along for the ride?   Bend, Oregon   Especially if they love the outdoors, there are 13 off-leash areas that you can explore with your furry friend. There are many access points to water along the many rivers that Bend is home to.  Additionally, Bend...
---
• activities • beach • dog party • events with pets • summer activities • summer events • summer fun • summer travel
As the end of summer is coming around, and your kids go back to school and you are going back to work, your dogs might start to feel a little lonely. To help, do these end of summer activities to keep your dog's active and happy. Zen Frenz is all about wellness! What a better way to spend the end of summer than with your doggy! 1.Take a Hike Dogs big and small are excellent hiking companions. Make sure that they are socialized among people and other dogs and that the weather is not too hot so you can have...
---
• activities • cbd for travel • hiking • summer travel • travel • traveling with cbd products • traveling with pets • zen bites • zen drops • zen frenz
Here at Zen Frenz, we love all things Zen. Nature is one of our favorites and is often overlooked in our busy lives. Nature also makes for good high quality photos with natural lighting too that benefits anyones complexion. So next time you're out and about make sure to take some pics of you and your pets. We've come up with a list of a few tips and tricks to get the best photos that signify a zen and natural message. 1. Research and Plan Ahead This is a very common theme in this article, but it's so important to...
---
• beach • dog parks • dog swimming • dogs • summer • summer activities • summer fun • summer heat • summer travel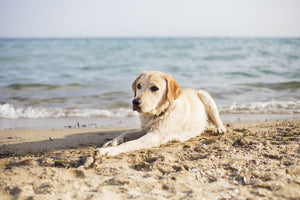 With the hottest months of the year underway, the beach is a perfect way to get your dog outside without them becoming exhausted in the heat. These 10 beaches are some of the most stunning yet accommodating locations across the country.   Carmel Beach: Carmel-by-the-Sea California   For our Central California frenz, this beach is the place to be as there are many nearby pup-friendly restaurants with dog cuisine available.   Surfside Beach: Nantucket, Massachusetts   This wide beach with plenty of area for your pup is the perfect east coast spot to take your dog out to a nice...