• cat instagram • cat tiktok • dog instagram • dog tiktok • instagram • pet instagram • pet tiktok • tik tok • zen • zen frenz
Here at Zen Frenz, we recently have started a TikTok account. We post tons of videos showcasing our products and community. And along the way, we've come across some tips and tricks that have helped a great deal. If you're wondering why you should start a TikTok, let us push you in the right direction. Tiktok is the new app and social media. Many refer to it as "the new vine" but Tik Tok is taking it to the next levels with their video editing capabilities and license to 15 seconds for millions of songs. With over 1 billion users...
---
• content • dog influencer • dog instagram • dog model • dog modeling • facebook • pet instagram • social media • tik tok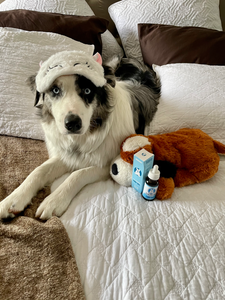 Ever wanted to be famous? Or maybe the celebrity life isn't for you but you wanted a taste? Then perhaps helping your dog become an influencer might be the route for you! The reach and scope of social media is only increasing, these days it seems like anyone and everyone can get famous on social media. Sadly in reality becoming famous takes more work than simply making an Instagram or Tik Tok profile. While there are no cheat codes to becoming a viral sensation, there are a couple of tips to help build your pet's brand as an influencer.  Stay...