• celebration • cooking • dog food • Gratitude • thanksgiving • treat recipes
The air is getting crisp and the leaves are starting to fall, that means that the giving season is upon us. Thanksgiving is one of our favorite holidays because it means we get to be surrounded by the people (and animals) we love! There is so much to be grateful for and thanksgiving dinner is definitely one of them. Sometimes our furry friends can be forgotten about, but this year we can show our dogs how much we love them by including a special meal for them. Keep reading for a five star, three course, dog safe thanksgiving feast. *Turkey...
---
• cooking • dog recipe • dog recipes • recipes • treat recipes • treats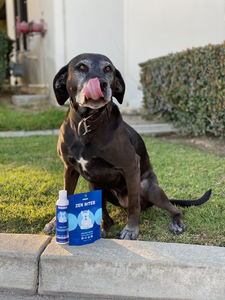 All of these recipes have simple ingredients and easy-to-follow directions. For the most part, all recipes use brown rice and a lean protein as a base, with some variations in the mix-ins. Feel free to use these recipes as inspiration and a jumping-off point for your pet's food. Feel free to make any substitutions or adjustments as needed, just make sure to confirm that all of the ingredients you are using are dog friendly!  Recipe #1:   Original recipe yields 5 servings Ingredients  6 cups water  1 pound ground turkey  2 cups brown rice  1 teaspoon dried rosemary  ½ (16 ounce)...