• celebration • christmas • do's and don'ts • dog breed • dog community
With the holiday season approaching, we are all thinking about what gifts we can get our loved ones. A very common idea especially for children is a puppy. While the idea of your child falling in love with a cute puppy during the holidays is charming, it is important to consider what comes after. Sadly many dogs are given to the shelter after the holidays because they were bought without any forthought. In order to avoid that tragedy this year, keep reading for important considerations before getting a new pet.   Research      Getting a dog requires research to ensure...
---
• calming chews • calming supplements • do's and don'ts • dog training • pet boarding • pet training • zen bites
One of the biggest challenges that any pet owner faces is preventing their pup from chewing up their belongings. Boredom, stress, and a lack of training can be some of the primary causes of this habit. From young puppies to stubborn old dogs, this is a common problem that claims the lives of many innocent goods.   A fair warning for those with very young pups that have this problem: they may be teething and be chewing as a way to ease the pain of their teeth growing in. Here are a few tips and tricks to prevent this global...
---
• activities • do's and don'ts • dog • dog talk • events with pets • tips • zen frenz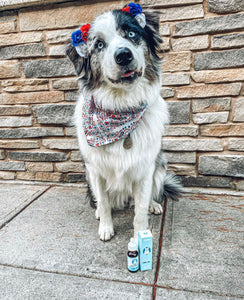 In modern-day America, the Fourth of July is a wonderful time to enjoy a long weekend chock-full of burgers and hot dogs on the grill, sunshine, music, fireworks, bonfires, friends, and family. Of course, these are all fantastic and also grant us much needed rest and relaxation from the mental stresses of daily, routine life. However, all this excitement often leaves pets neglected who suffer the most from this holiday. The noise and unpredictability of fireworks leads many dogs to perceive them as a threat. Your dog may bark at the noises or try to run away and hide. They...
---
• cbd for pets • do's and don'ts • reduce itching • reduce shedding • skin and coat • tips • zen bites • zen drops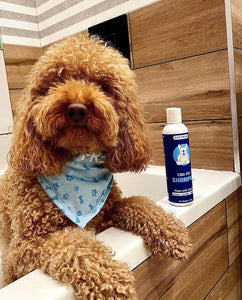 Taking your furry friend to the groomers can not only become an expensive task but may also be an uncomfortable experience for your dog. Most dogs hate taking baths, trimming their nails, or brushing their fur, so when placed in an environment with complete strangers this can become much more daunting. Despite the in-depth training almost all professional groomers have, this can still cause a lot of stress on your dog.   While daily hygiene isn't typically necessary for most dogs, routine grooming habits can prevent unwanted smells, infections, and diseases. There are many simple tricks and tips that can...
---
• do's and don'ts • dog park • dog parks • faq • socializing • training tips
As the weather improves and restrictions are lifted, more and more pet owners are returning to their local dog parks. While dog parks are a great place for your dog to socialize and exercise, they only function when all pets and owners follow some basic rules so that everyone can continue to enjoy them. Refusing to follow some basic rules has the potential to ruin the experience for everyone involved.  DO: Basic training It is important before taking your dog to the dog park that they are comfortable with a few basic commands. For example, they need to know their...