• cbd for pets • do's and don'ts • reduce itching • reduce shedding • skin and coat • tips • zen bites • zen drops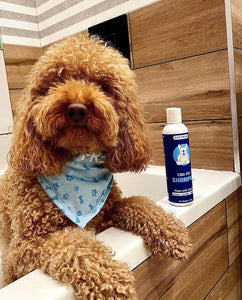 Taking your furry friend to the groomers can not only become an expensive task but may also be an uncomfortable experience for your dog. Most dogs hate taking baths, trimming their nails, or brushing their fur, so when placed in an environment with complete strangers this can become much more daunting. Despite the in-depth training almost all professional groomers have, this can still cause a lot of stress on your dog.   While daily hygiene isn't typically necessary for most dogs, routine grooming habits can prevent unwanted smells, infections, and diseases. There are many simple tricks and tips that can...
---
• hemp oil • hemp seed oil • immune support • omegas • reduce itching • reduce shedding • skin and coat • what is hemp oil? • what is hemp seed oil?
"Hemp seed oil comes from the small seeds of the Hemp plant. The seeds do not contain the same levels of compounds as the plant itself, but they still have a rich profile of nutrients, fatty acids, and useful bioactive compounds. Full-spectrum hemp oil that also contains plant matter may add other effective compounds, which may help with certain health issues, such as inflammation (Medical News Today)."  Will hemp seed oil get your pet high? No! Not to worry, hemp seed oil on its own will not get your pet high. Hemp seed oil does not directly contain any THC which...