• beach • dog parks • dog swimming • dogs • summer • summer activities • summer fun • summer heat • summer travel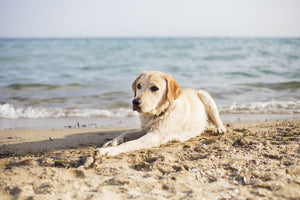 With the hottest months of the year underway, the beach is a perfect way to get your dog outside without them becoming exhausted in the heat. These 10 beaches are some of the most stunning yet accommodating locations across the country.   Carmel Beach: Carmel-by-the-Sea California   For our Central California frenz, this beach is the place to be as there are many nearby pup-friendly restaurants with dog cuisine available.   Surfside Beach: Nantucket, Massachusetts   This wide beach with plenty of area for your pup is the perfect east coast spot to take your dog out to a nice...
---
• cbd dog treats • cbd for pets • cbd for travel • dog food • dog recipes • dog swimming • dog treats • dog walking • summer • summer fun • summer heat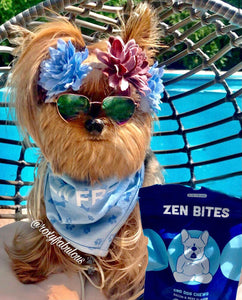 Refreshing and Healthy Summer Dog Treats Summer is here and the temperature is rising! Hot weather means cooling down with tasty treats. While you might want to share with your dog who is staring you down and licking their lips, not many human treats are safe for your pup to eat. But that doesn't mean your pup has to miss out! Check out these sweet and savory frozen treats that will not only keep your dog hydrated during the dog days of summer, but are a great source of healthy nutrients.  1. Pupsicles + Ice Cream Watermelon, cantaloupe and strawberry,...
---
• activities • cat swimming • dog swimming • pet swimming • summer activities • swim • swimming
As the weather gets warmer many people are starting to plan trips to the beach/river or have pool days at home. While hanging out by the water is super fun, it can also be very dangerous. No one is born able to immediately swim, and just as we sign our kids up for swim lessons, our dogs also often need some coaching. While some breeds are natural-born swimmers (like golden retrievers), many other breeds are much less suited for swimming.  Safety First! Regardless of breed, all dogs should wear a life jacket when they are first learning how to swim....