• activities • healing balm • shampoo • summer • summer activities • zen • zen drops • zen frenz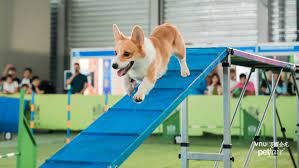 Here at Zen Frenz, we compete to be the best pet wellness company. And with the Olympics currently going on we've become completely obsessed and blown away by the athletes and competitions. We just wish we could see what our feline friends could do on a national stage! However, there are dog competitions and olympics that go on regionally. We wish every pup the best on their quest for the gold medal!  Are There Dog Olympics? While there is not one massive worldwide dog Olympics event where countries compete against each other, several smaller events are held around the world...
---
• activities • beach • dog party • events with pets • summer activities • summer events • summer fun • summer travel
As the end of summer is coming around, and your kids go back to school and you are going back to work, your dogs might start to feel a little lonely. To help, do these end of summer activities to keep your dog's active and happy. Zen Frenz is all about wellness! What a better way to spend the end of summer than with your doggy! 1.Take a Hike Dogs big and small are excellent hiking companions. Make sure that they are socialized among people and other dogs and that the weather is not too hot so you can have...
---
• activities • inside • summer • summer activities • summer heat
With heat waves coming across the nation, it is more important now than ever to keep your pup cool while still getting proper exercise in. Many dogs with heavy fur coats don't have the option to run around outside as they will immediately tire due to the temperature.   Taking the time to exercise your dog is one of the most important things you can do to keep them healthy. Not only will their physical health improve, but their mental health will increase as well through learning the rules of each of the games that you play with them. Additionally,...
---
• activities • beach • cbd for travel • community • dog • events with pets • exercise • pet swimming • summer activities • summer fun • summer heat
Here at Zen Frenz, we want all pets to live their best lives. And a trip to the beach is one of their favorite things. Here are some helpful tips to make your next beach day zen and fun! Taking your dog to the beach? Make sure that beach takes dogs! First things first. Always check the local rules—they're usually posted publicly—to make sure it's okay to bring your dog to the beach.  You can also soak up the sun at an off-leash dog park or dog beach. More and more dog owners are discovering pet-friendly destinations to visit with their...
---
• beach • dog parks • dog swimming • dogs • summer • summer activities • summer fun • summer heat • summer travel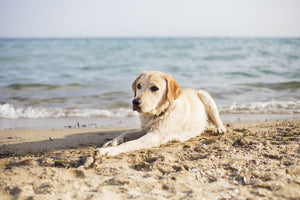 With the hottest months of the year underway, the beach is a perfect way to get your dog outside without them becoming exhausted in the heat. These 10 beaches are some of the most stunning yet accommodating locations across the country.   Carmel Beach: Carmel-by-the-Sea California   For our Central California frenz, this beach is the place to be as there are many nearby pup-friendly restaurants with dog cuisine available.   Surfside Beach: Nantucket, Massachusetts   This wide beach with plenty of area for your pup is the perfect east coast spot to take your dog out to a nice...