• appetite stimulant • appetite support • dog • dog foods • dog treats • faq • treats
  Dogs are pets that always beg for human food. They will even go the extra mile to climb on the table or even on the owner to get a bit of their food. Dogs do not know what's good or bad for them regarding human food, so it's up to you to figure out what's okay to leave out in case they jump and grab the food themselves! But do you know which ones are safe to give to them? These are some human foods that you might not know that are safe to give to your dog!  ...
---
• cooking • dog recipe • dog recipes • recipes • treat recipes • treats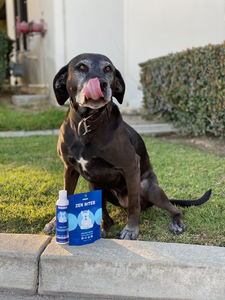 All of these recipes have simple ingredients and easy-to-follow directions. For the most part, all recipes use brown rice and a lean protein as a base, with some variations in the mix-ins. Feel free to use these recipes as inspiration and a jumping-off point for your pet's food. Feel free to make any substitutions or adjustments as needed, just make sure to confirm that all of the ingredients you are using are dog friendly!  Recipe #1:   Original recipe yields 5 servings Ingredients  6 cups water  1 pound ground turkey  2 cups brown rice  1 teaspoon dried rosemary  ½ (16 ounce)...
---
• celebration • cinco de mayo • dog party • holiday party • recipe • tips • treat recipes • treats
Cinco de Mayo is quickly approaching, this year Cinco de Mayo falls on this coming Wednesday! With the COVID-19 pandemic still affecting everyone around the world, it's likely that your usual plans on having tequila, tacos, and beers with friends might be put on hold for another year. Since you probably won't find yourself at a formal Cinco de Mayo celebration, why not celebrate safely at home with your furry friends and loved ones? "Cinco de Mayo commemorates the Mexican army's victory over Napoleon III's French forces at the Battle of Puebla on May 5, 1862. The holiday has become...