• beach • dog parks • dog swimming • dogs • summer • summer activities • summer fun • summer heat • summer travel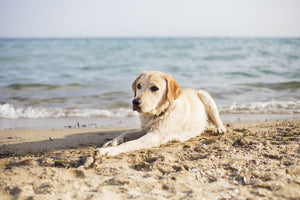 With the hottest months of the year underway, the beach is a perfect way to get your dog outside without them becoming exhausted in the heat. These 10 beaches are some of the most stunning yet accommodating locations across the country.   Carmel Beach: Carmel-by-the-Sea California   For our Central California frenz, this beach is the place to be as there are many nearby pup-friendly restaurants with dog cuisine available.   Surfside Beach: Nantucket, Massachusetts   This wide beach with plenty of area for your pup is the perfect east coast spot to take your dog out to a nice...
---
• do's and don'ts • dog park • dog parks • faq • socializing • training tips
As the weather improves and restrictions are lifted, more and more pet owners are returning to their local dog parks. While dog parks are a great place for your dog to socialize and exercise, they only function when all pets and owners follow some basic rules so that everyone can continue to enjoy them. Refusing to follow some basic rules has the potential to ruin the experience for everyone involved.  DO: Basic training It is important before taking your dog to the dog park that they are comfortable with a few basic commands. For example, they need to know their...